India at 74
Aug 15, 2020 | 10:00 AM PST | Zoom Meeting
Join us in celebrating India's 74th Independence Day online. The event will cover a keynote address by the Chief guest, live performances and awards for pre-event contests.
About the event
To commemorate India's Independence Day, Bharatiyam is hosting an online event in association with Telugu NRI Radio on the 15th of August 2020.
The event will be attended by Shri Mukesh Chatter ji as its Chief Guest and several students and young professionals of Indian Origin residing in the United States.
As a curtain raiser, talent and writing contests were conducted online and awards will be declared during the event. 
Pre-Event Contests
Check out details for our contests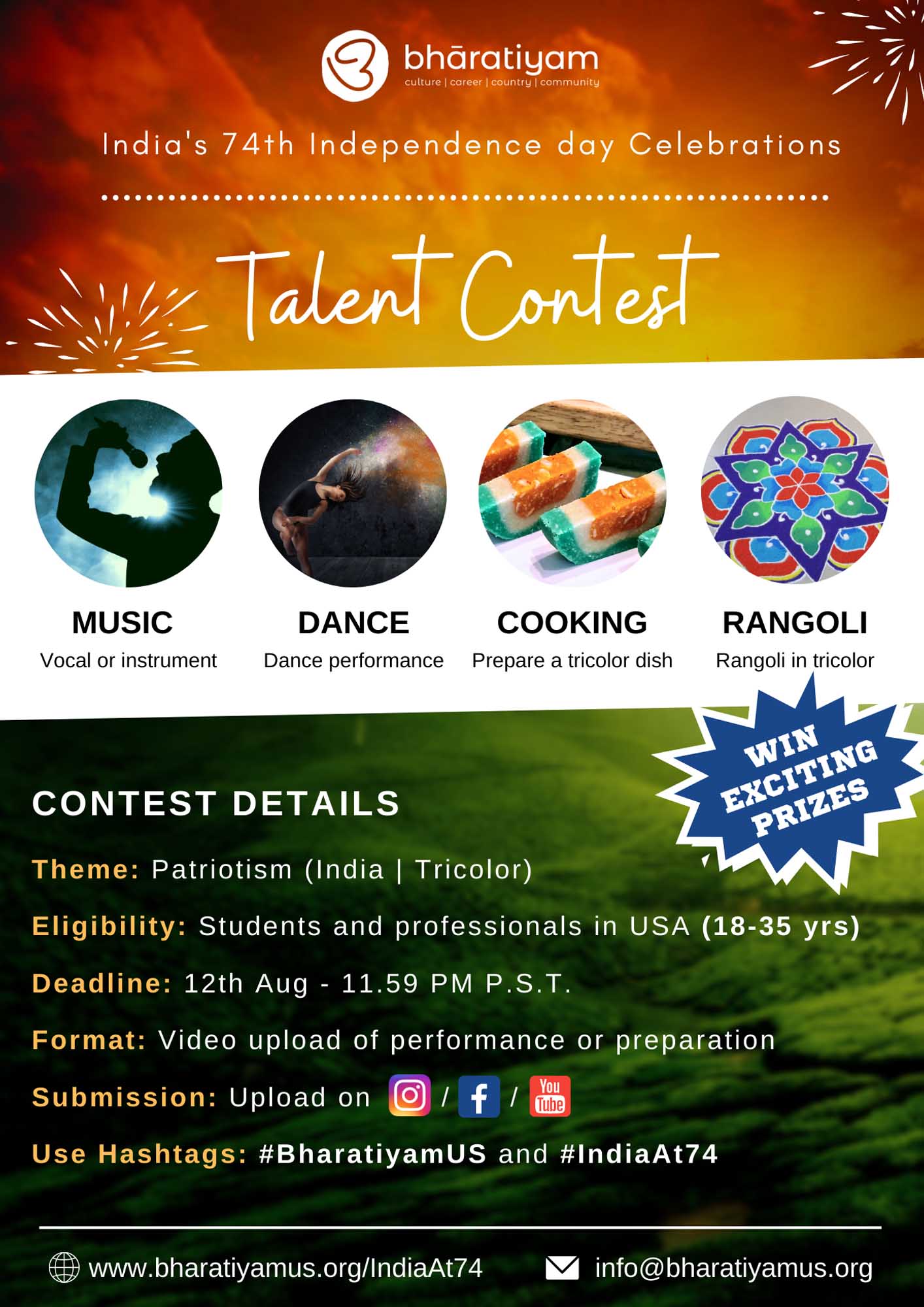 Talent Hunt
Music | Dance | Rangoli | Cooking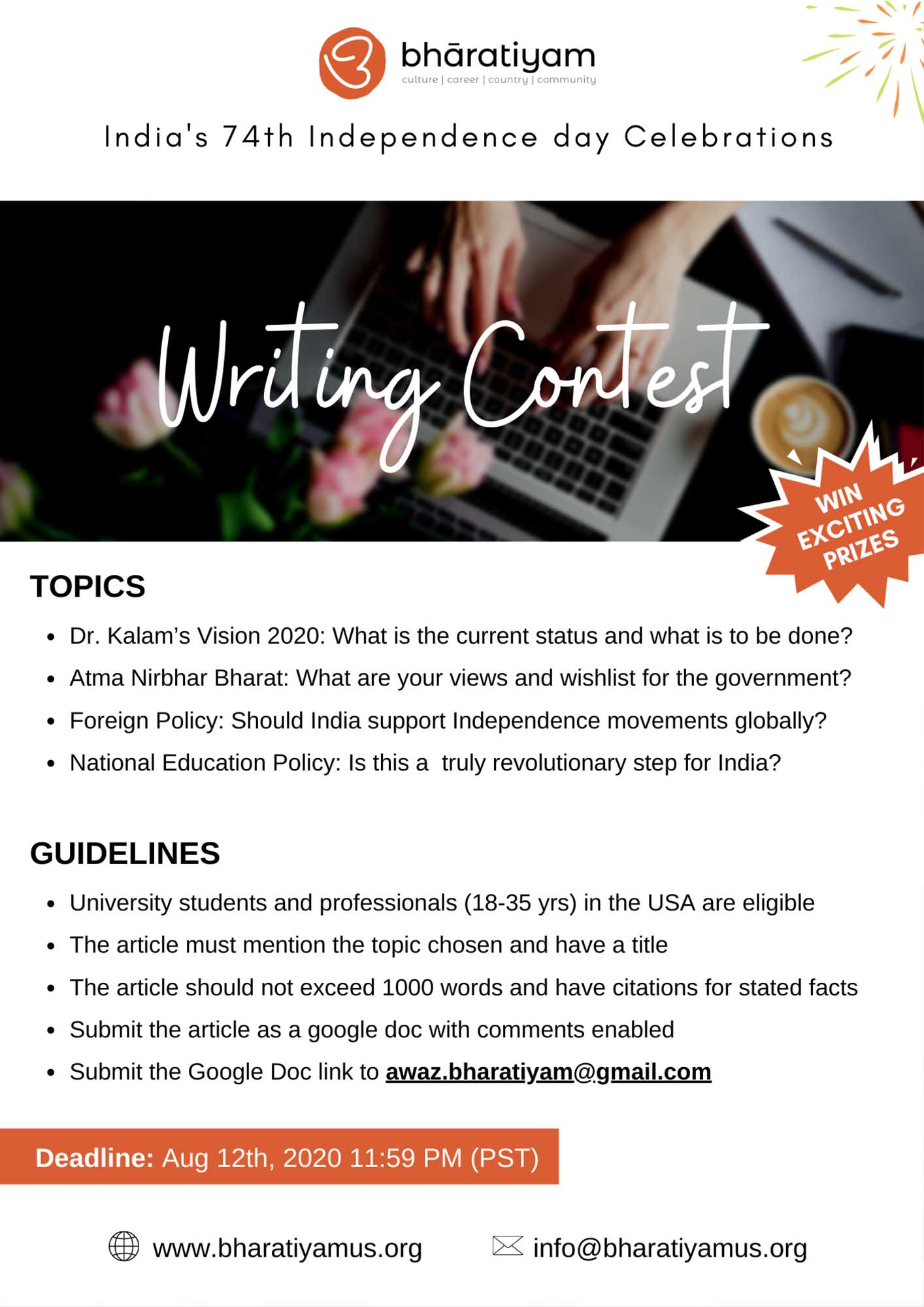 Writing Contest
Article | Essay
General Guidelines
Who: All university students and young professional in USA  (Age : 18 – 35)
Where: Upload video and article URL on the website form.
When: Submit by Aug 14th, 2020 11:59 PM PST
What: Sing or play a patriotic song | Dance on a patriotic song | Prepare Rangoli with Indian Tricolor | Cook a tricolored dish | Write an Article
Exciting prizes to be awarded!
Talent Hunt - Rules
Upload the video on Youtube / Facebook / Instagram
Use the hashtags: #BharatiyamUS #IndiaAt74
Rangoli and Food preparation must be in Indian Tricolor
Record entire performance for music and dance in a single video
Record preparation for Rangoli and Food preparation in a single video
Any number of people can be included in the group
Submit your video by August 12,11:59 PM PST
Writing Contest Topics
India's (Dr. Kalam's) vision 2020: Current status, Tech goals and what needs to be done
Atma Nirbhar Bharat: Towards economic and technology independence, the road ahead
India's Foreign Policy: Should India support global Independence movements
National Education Policy 2020: Is this Policy truly revolutionary for India
Writing Competition Guidelines:
The articles must have a title
The articles should not exceed 1000 words
Provide references citations and links for the stated facts
Submit as a google doc with comment ability to [email protected]
Event Partners
Thanks to our partners for supporting our event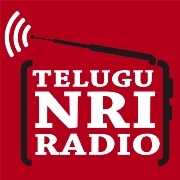 Meeting Details
Online – Zoom Meeting
Meeting details shared in response to RSVP