Geek Talks
Sharing knowledge to Increase Awareness
We believe that knowledge is the most powerful tool and we want to share knowledge and help everyone learn from each other.
Get in touch
The focus of the geek talks is to share knowledge and increase awareness among Bharatiyam community. There are 3 parts of a knowledge cycle -> things we know, things we know we don't know and things we don't know we don't know. The aim is to get people who know a topic to come present and expand on the other two parts of the curve for others. The idea is to have people who are either experts in a particular domain or are passionate about a particular topic or have experience and want to share their knowledge with others to come present on this platform. This is a place where you can come and "Geek about" anything you like. The model of these sessions are typically presentation based but can be open discussions or sharing sessions across the members of the audience.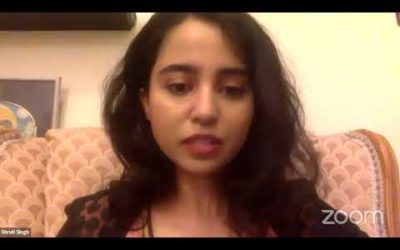 Talk about applying physics and complex systems science to understand the unstable relationship between present-day society and the environment (e.g. global warming). Listen to find out a physicist's take on the relationship between social behaviors and stability/instability of society.
read more