Guidelines for Incoming
Indian Students to the USA
Diverse Panel to answer Upcoming Student's Questions or Concerns
Live Panel Discussion on July 15 2022 10:30 P.M. CT | Jul 16, 2022 9:00 A.M. (IST) | ZOOM Live Session
To ask your question during the live session RSVP Now.
Sign Up is mandatory to reserve seat to participate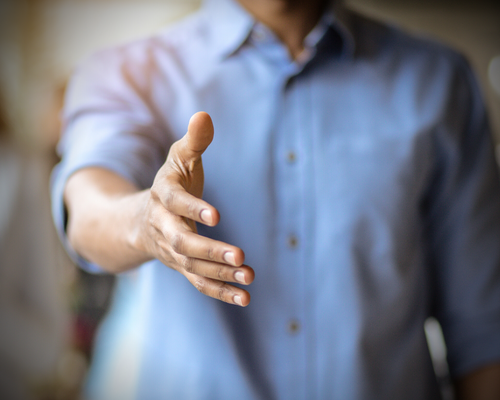 We have compiled information in this guide that we deem will help ensure a smooth transition for Indian students coming to the USA for the first time.*
Things to know before arriving in the USA
Documents to carry (very important)
The most important documents for international students are:
Passport,

VISA (F1)

I-20

Person/point of contact (name and number) from your university

I-901 SEVIS fee receipt
Make sure to pack these documents in a folder, which is easily accessible all the time. Preferably keep them in the carry-on luggage. Write the number and name of the point of contact from the university on a paper and keep it handy. You may also keep some of your friends'/relatives' contact details written on paper, including your apartment address in the USA.
Currency conversion
Different banks provide different conversion rates. There are agencies that convert currency. Try to get some cash and some multi-currency card (forex card) from some reputed bank or some agency before boarding the flight to the USA. You can also consider the agency outlets at the airports but it is recommended to convert the currency outside the airport and from some reputed bank/agency due to the risk of fraud. Remember to get the receipt for conversion.
Buying sims at the airport
Temporary US sim cards are available online. You can collect them before you travel. Sim cards can also be collected at the airport from the agents. The sim will get activated after arriving in the USA.
Essential items to carry
Essential items include clothes for different kinds of weather. Research the weather patterns of the city/town your university is located in. Plan your clothes and items accordingly. It will also be good to get the items in the following list (but not limited to):
Universal power adaptor (Power outlet sockets in the USA are not the same as in India)

Pressure cooker

Spare spectacles (if you wear one, it is very expensive to get power spectacles in the USA)
Driving and Driver's License
Having a little knowledge of driving prior to arriving in the USA is handy. Indian Driving Licence owners get some benefits in the process of getting a US driver's license. The rules vary depending on the US state. It is recommended to have an Indian DL before arriving in the USA.
Signing an apartment lease
Some apartments allow leasing before arriving in the USA. Make sure the rent includes some features like water, heating gas, etc. Look for the commuting distance from the apartment to your office building. The neighborhood of the apartment complex is also important. Avoid shady neighborhoods. Make sure supermarkets like Walmart, and Costco are close by.
During the travel
Covid precaution
Covid cases are still increasing and there still is some extent of uncertainty. It will be good to take precautions like wearing masks and using sanitizers. It is okay to politely request your co-passengers (sitting around you) to put on their masks.
Custom Check
Refer to the official guide by US CBP (Customs and Border Protection) for full information. We are listing some common points for easy access:
Avoid stuff like poppy seeds, they may be categorized as a source of banned stuff.

Avoid seeds and plant saplings.

ADD about sweets and snacks, rice and other grains

If it is important to get some drugs, keeping their prescription with you will be helpful. Keep some important medicines for the time of travel.

You can safely bring up to the equivalent of $10,000. However, beyond that, you must declare. Make sure to check CBP's website for the most up-to-date information.
Calling friends/Cab service/Shuttle agency from the airports
Don't worry if you don't have an active sim right after your arrival in the US. Most of the airports have free wifi (at some airports you may need an OTP to connect) no services are usually blocked on them. So, you can make WhatsApp or other VOIP calls, email, chat, etc.
Generally, it is okay to tell people that you have just arrived in the US for the first time and need to make a phone call for your ride home and request them to use their phone. Mostly, people do allow it.
Essential things about Port of Entry
It is very essential that you are prepared for your interaction with the CBP officer at the port of entry. Mostly the officers are friendly and patient. Be prepared with the following documents handy:
Passport with the Visa stamp. Also, keep your old passports (if any) readily accessible.

Your I-20. Keep your other offer letters accessible if you have any.

Have the address where you will be going immediately after the exit written with you. It is okay if you don't remember, you can tell the officer that you need to check your phone or diary for it. If you have not signed a lease yet this could be an address of a friend/relative or a hotel/Airbnb.

Make sure that you know a good overview of the degree program you are coming for. If you are a Ph.D. student, then the name of your advisor, or you can say that you are not yet chosen and your department provides you an X months window to do so.

If they ask about the purpose of your visit, you must very clearly tell them that it is for education.
Things to know after arriving
Immediate process after landing
When you arrive at the US border, you will need to be prepared to pass through Customs before you are given permission to enter the country. Arriving students will go through these steps below at the first airport they land in inside the US, regardless of if they have a connecting flight to another US city. All individuals entering the US will be given a declaration form to complete, where you report certain items that you are bringing into the US.  Please complete this form before arriving at the border.
NOTE: Please remember that students entering the US in F-1 status for the first time can only enter up to 30 days before the I-20 start date!
You can read the details below to learn more about what to expect when you arrive in the US, and you can also watch a video summary of the arrival process on the CBP website, here.
Step 1 – Document Inspection
Before you collect your luggage at the airport, you will need to pass through Customs.  You will need to present your immigration documents to a Customs and Border Protection (CBP) officer, who will review your documents and ask about your plans for your stay in the US.  You will also have brief fingerprints taken, and a photograph was taken.  This process usually takes no more than 2-3 minutes per person.
Students with an F-1 visa should be prepared to show the following:
Passport

F-1 Visa

I-20

I-901 SEVIS fee receipt
Please be careful not to pack these documents in your checked luggage!
Step 2 – Baggage Checkpoint
After passing through Customs with your documents, you can collect your baggage at the airport.  You will pass through one more inspection station, where you will present your declaration form.  This form shows any sensitive items that you are bringing into the US.   Please avoid bringing in items from the list of restricted items, such as perishable food items, weapons, and large amounts of cash.  Officers may choose to inspect your luggage, but often will only ask a few questions from your declaration form and allow you to exit the airport.
Inform your DSO
Report to your university's Office of International Admissions or International Student Office listed on your I-20 with your Passport, I-20, Admission letter, etc. They might ask you for a few details like emergency contact information, your contact information, etc. If they ask for an address, you can give your seniors or temporary accommodation address. If you have any apartments finalized, then, give me that address.
Setting up the house
Find a good place to rent and live (First one week or so, you can stay with seniors, and ask them for help and suggestions). Few apartments ask for a security deposit and/or proof of income (you can submit the loan letter or any financial supporting document if applicable)

Rental agencies or apartment management might ask you for your passport and I20 as part of your application for identity verification or background check.

Sign lease at Rental agency for an apartment. If you have friends who are planning to stay with you, add them too.

Apply for utilities like Electricity, Water, and Gas as needed depending on the city. Depending on the apartment renter's insurance might be required.

Apply for an internet connection, and check with your seniors and/or friends to find out about the internet service providers available in your area.

Make sure to update your address in the university's Office of International Admissions or International Student Office after you move into your new home.
Banking system
Check with your seniors or friends or the international office on available banks nearby, few universities have banks within/around their campus.

Bank officers will ask you for your passport, visa, I94 (https://i94.cbp.dhs.gov/I94/#/home), and I-20 as part of your application process for identity verification or background check.

Most of the students opt for a checking account as it has no minimum balance requirement and no maintenance charges until you turn 25, if you are above 25 then they charge approximately $10 per month.

It is always advisable to carry less cash, so deposit your cash, cheque(s), and travel card(s) in your checking account, bank officers will be able to help you, if needed.
Health insurance system
Health insurance policies and costs can vary from campus to campus, and some institutions offer their own plans in which students must enroll. Here are things prospective international students should know while opting for health insurance in the U.S.:
Insurance requirements may depend on the university: Check with your seniors or your university's admission office on the requirements before you select any insurance.

The U.S. does not have universal health care: Indian insurance will not work in the USA.

Some universities have their own health insurance plans: Check with your seniors or your university's admission office before you select any insurance.

Lack of insurance may affect your classes: Some universities block your student account until you submit proof of insurance.

If your university accepts any health insurance providers, below are a few:
Other facilities provided by the University
Universities might have a few other facilities available, like:
Transportation service

Career services

Mail services

Printing services

Laptop renting services

Counseling services
S
SN/ITIN
If you have an on-campus job offer, apply for SSN (You need an employment letter from your supervisor).

To apply for SSN you need to visit the nearest SSN administration office along with other documents like passport, visa, I-20, I-94, and address proof such as bank statements or utility statements(wifi/gas/electricity).
Driver's License in the USA and State ID
Most states have a computerized test where you need to answer questions on driving rules and regulations. Once you clear that test you will be given a temporary license/permit.

In a few states, you can immediately schedule your driving test if you know how to drive and/or if you have another country's driver's license. If not, most states require you to wait for at least 6 months before you can schedule the driving test. You can use this time to learn how to drive in case you don't know.

Documents needed for Driver's license and state ID are (requirements may differ state to state): passport, visa, I-20, I-94, two address proof such as bank statements or utility statements(wifi/gas/electricity) and SSN, if you don't have SSN you need to get SSN denial letter from SSN Administration Office.

Visit your nearest DMV (Department of motor vehicles) or BMV (Bureau of Motor Vehicles) to apply for a Driver's license and/or state ID.
On-Campus Job
One of the most important things is that many international students look for ways to support themselves financially with some part-time jobs. All international students enrolled full-time on F1 visas are eligible to work On-campus. International students on F1 visas are allowed to work at most 20 hrs on campus during the semester, in the summer they may do 40 hrs. 
Prepare Resume to apply for On-Campus job
Most of the on-campus jobs require you to submit a resume. Even if you do not have any experience working in your country, you still need to create a resume that has details about you and your education, your Past GPA, your accomplishments, maybe your courses, and other info as needed (You can reach out to your universities career services to help you in preparing your resume).
One way to get an On-campus job is to approach your seniors, who when graduates would refer to the existing position.
On-campus job using Career Center
One of the most common ways to apply for an on-campus job is to go to Career Services Center and apply for an open position there. Some of the on-campus jobs are posted on the Career Center website or posted physically using a brochure at the Career Center. Not all on-campus jobs may be posted on a career center website.
Network with Student Organizations
A very creative way to get an on-campus job is to join a bunch of student organizations and network with people. Of course, it cannot be just for job purposes. The idea is to get to know more people genuinely and then seek help. Ask your student organization friends or members where they work on campus and build a network. This can be quick and effective. You will have to be committed to student orgs. Do not join something just to get a job. Join to get to know people and be involved. Job will follow you based on your work.
Volunteering to get On-campus Job
Many offices in the Universities offer some sort of volunteering option when they are short on budget. You can sign up for any volunteering opportunity in the Student life office or any office that is in Student Union.  If you volunteer, you get to know the bosses of the offices. You can ask them if there are any openings. They see you volunteering and guess what, you may be the next one to get a job. You can check other locations like the International Student office as well.
Knocking the door by Visiting many offices
You need to print out a big bunch of resume copies and knock on every single door in the Student Union and Academic offices. When you go to an office, usually at the front desk, you can ask if there are any on-campus jobs available for students. The odds are at least one in ten offices will get some leads to get a job. It is a very polite way to ask for a job and they appreciate your hard work and effort to boldly knock and ask them. This will get you a job if others fail! The key is not to give up.
List of On-Campus Jobs – Where can you work?
Most of the on-campus jobs are very generic in nature and they involve supporting activities related to an office like front desk, research, etc. Most of these will be located in Student Union or Academic departments. Ideally, you can knock on any office door and ask them.
Following is an extensive list of on-campus offices:
Library

Academic Departments

Research Center

Computer Labs (IT/lab technician jobs)

University Computing department (More IT jobs)

Student Life Office

Dean of Students office

Student Government Office

Cafeteria

Audio Visual Department

University Stadiums: Basketball, Football, etc

University Fitness Center or Gym

University Information Center

International Students office

Financial Aid office

Writing Center

Tutoring/Mentoring center for Students

Career Services

Counseling Services

Cashier's office

Student Activities office

University Recreation Center

University Coffee shops

Student Union

Parking services

Visitor information center

University BookStore

Athletics and Intramurals office
Diverse Panel to answer Upcoming Student's Questions or Concerns
Live Panel Discussion on July 15 2022 10:30 P.M. CT | Jul 16, 2022 9:00 A.M. (IST) | ZOOM Live Session
To ask your question during the live session RSVP Now.
Sign Up is mandatory to reserve seat to participate